Guns N' Roses guitarist Ron 'Bumblefoot' Thal launches his own line of gourmet hot sauces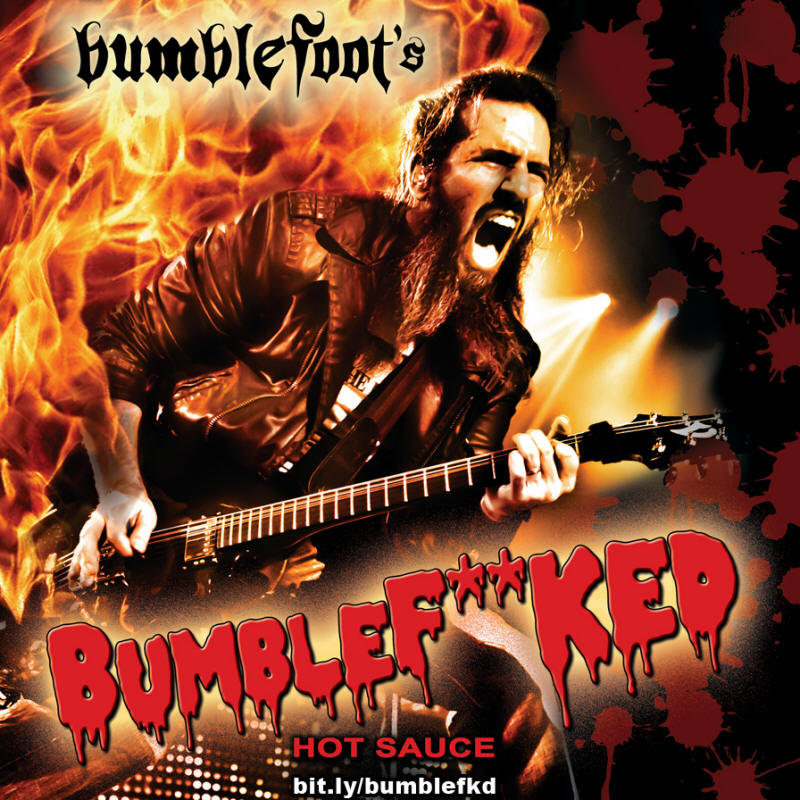 Working with the masters at CaJohns Fiery Foods, Ron developed a line of Bumblefoot hot sauces that are all natural, no preservatives, gluten free, peanut allergy safe, with flavors ranging from mild cherry burboun "Bumblicious!" to high-energy heart-pounding "BumbleF**KED" with ginger, tropical fruit, ginseng and caffeine. ***Proceeds from the "BumbleBabe" hot sauce (chocolate, chipotle & cherry) will be donated to women's health organizations.
All of the hot sauces are available directly from CaJohns.com, shipping worldwide, as relationships build with retail stores, distributors, food trucks, pubs & restaurants (please send inquiries to cajohn@cajohns.com) Look for Ron and the Bumblefoot hot sauces at food festivals around the country.
***CaJohns is currently preparing to have US Postal Service as an affordable option for international shipping – will have this set up ASAP, thank you!)
FOR MEDIA INQUIRIES PLEASE CONTACT: Kimberly Crockett / Phone: 516-350-0123 / Email: PR@houndcomics.com
FOR SPECIAL APPEARANCES REGARDING PRODUCT: Etan Wish / Phone: 516-350-0123 / Email: EWish@houndcomics.com
FOR ORDERING & DISTRIBUTION: CaJohn's Fiery Foods Co. / Phone: 1-888-703-FIRE / Email: cajohn@cajohns.com