HARD ROCK FESTIVAL LIMA PERU LINE UP ANNOUNCED (VID/PRESS RELEASE)
WHO: FIREHOUSE, GILBY CLARKE, FASTER PUSSYCAT, TED POLEY of DANGER DANGER, LOS PERROS
And special guests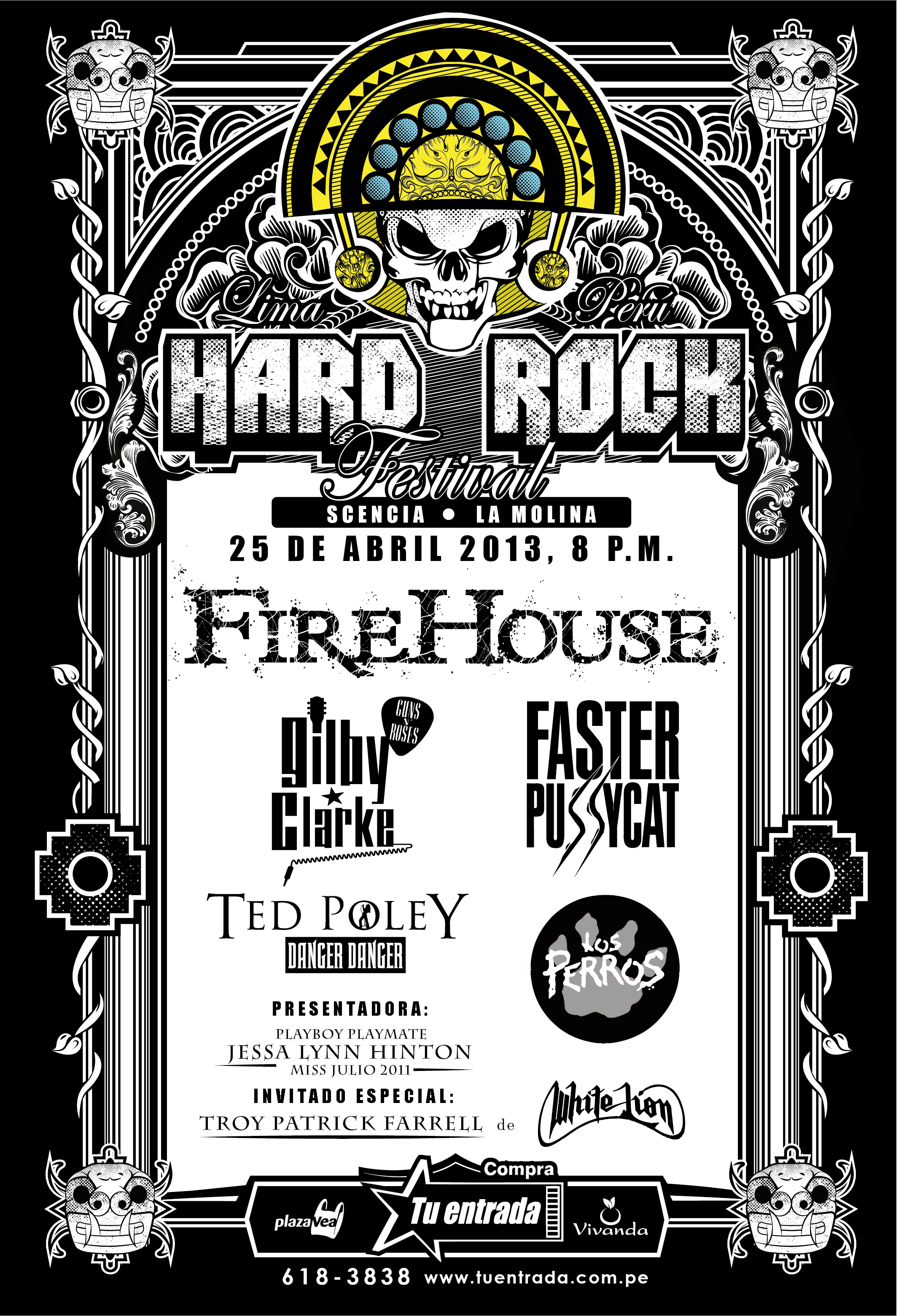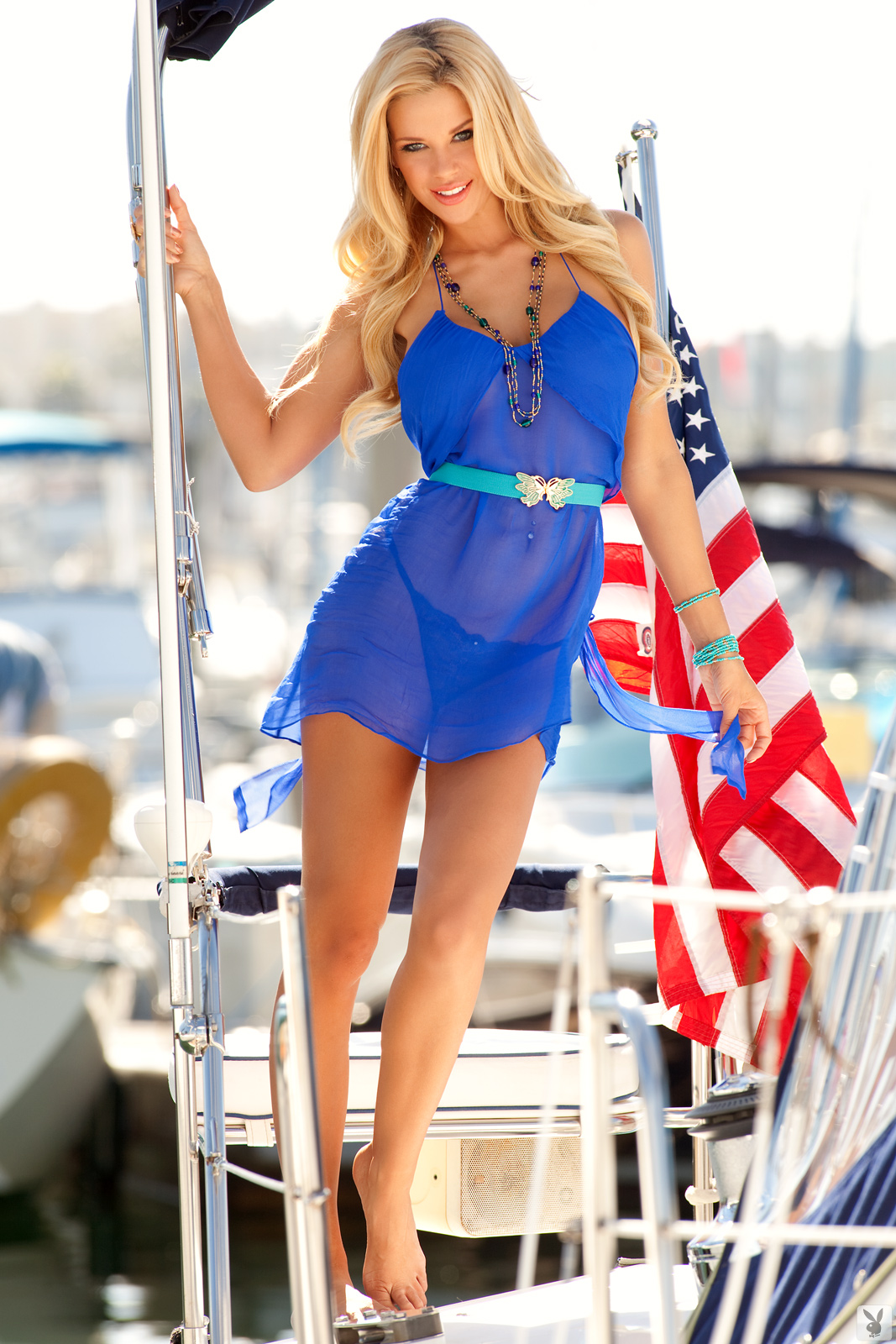 WHAT: THE DEBUT OF THE "HARD ROCK FESTIVAL" LIMA
WHEN: THURS, APRIL 25, 2013 8PM
WHERE: SCENCIA OF LA MOLINA, LIMA PERU
PROMO VIDEO:
https://www.youtube.com/watch?feature=player_embedded&v=Di90FuAbxDY
PRESS RELEASE
The grunge music genre, led by Nirvana, failed to stop our party, it just push "pause" for a bit (ok 25 years!) By request from all Peruvian Hard Rockers, the party continues …, with 6 hours of the best Hard Rock in the world, in what will be the first Hard Rock Festival in Lima brought to you by Kaya Productions.
The highlight of the Festival will be the great American band FIREHOUSE, which has sold 7 million albums worldwide, has 16 gold and platinum albums, had two songs in the Billboard top 10, and won the American Music Award as best breakthrough band of Hard Rock. Their hits include songs that are not absent in any rocker's musical library such as, "Don't Treat Me Bad", "All She Wrote" and powerful ballads that everyone has heard and is guilty of singing along to; "I Live My Live for You" and" When I Look Into Your Eyes ".
We will also have the great American guitarist GILBY CLARKE (GUNS N ROSES/ROCKSTAR SUPERNOVA). Famous for being part of the legendary band "GUNS N' ROSES", he has shared the stage with Axl Rose and Slash during the UYI album cycles, The MC5, Heart and Nancy Sinatra. After his departure from "Guns", he has continued a solo career releasing 7 albums with a new one on the way. In the process, he found time to collaborate with members of Metallica and Mötley Crüe for the international band/TV show "ROCKSTAR SUPERNOVA". South America got another dose of Gilby while touring with the ROCK N ROLL ALLSTARS with Gene Simmons of KISS, Members of GNR, Sebastian Bach, Steve Stevens and many more.
This time, Gilby will perform some classic songs from his former bands and introduce some classic rock covers and songs from his extensive repertoire. He is accompanied on drums by one of the more important figures of the hard rock scene, Troy Patrick Farrell, drummer of the band White Lion, who performed to a sold out crowd in Peru in 2008.
Another component of this festival is the band that perfected sleaze rock; FASTER PUSSYCAT. This band was formed and founded in the same city where it all began for Hard Rock, Hollywood, CA. The songs that became anthems at the time and remain so today are; "Slip of the Tongue", "Bathroom Wall" and the great ballad "House of Pain" and many more. The band remains a viable touring entity all over the world and we welcome Faster Pussycat for their very first trip to Lima, Peru!
Also joining us, the "Voice of Hard Rock", TED POLEY of DANGER DANGER. Ted has toured worldwide with great bands such as Kiss and Alice Cooper. Poley comes to Lima to reconnect with loyal fans that are growing in our capital, to give us songs from Danger Danger's Gold Debut Album and others such as; "Bang Bang", "Naughty Naughty" and "Monkey Business", amongst others.
Finally, as a standard of Kaya Productions, a Peruvian band will represent the face of Peru. This time, accompanying the great artists mentioned above, the national band "LOS PERROS" will start off the evening. This band was founded in the early 90's, and made their debut at a packed Coliseum Dibos to open the show for another great, singer IAN GILLAN (voice of Deep Purple). Among the tracks that touched the audience were; "Shadows in the Night" and "In My Bed", which was the first video of any Peruvian band to reach the MTV. After many years away from the stage, the original lineup of Chayo Saldarriaga, Franjo Antich, Felipe Luciano, and Figallo Gastelumendi will reunite for this very special debut Festival on April 25.
"To make matters worse", we have the luxury of having as host of the event, a favorite PLAYBOY PLAYMATE of Hugh Hefner, MISS JESSA LYNN HINTON. (JULY 2011)
Tickets go on sale Saturday February 23 via Vivanda Plaza Vea. Main Floor, Mezzanine and VIP ticket packages are available.
A special Meet and Greet package is offered to fans to Meet, Greet and take photos and interact with the Artists of HARD ROCK FESTIVAL 2013 as well as Playmate Jessa Hinton. This event is limited to those who purchase the VIP PACKAGE and will be held the night before the event (Wednesday April 24) at a secret location to be released the same day through the Facebook event page.
Find Us, Like Us and stay tuned for additional updates!
For more information, check http://tinyurl.com/hardrockfestlima