Poison Drummer Rikki Rockett Gives Viewers a Backstage Pass on New Reality Show, "American Drums"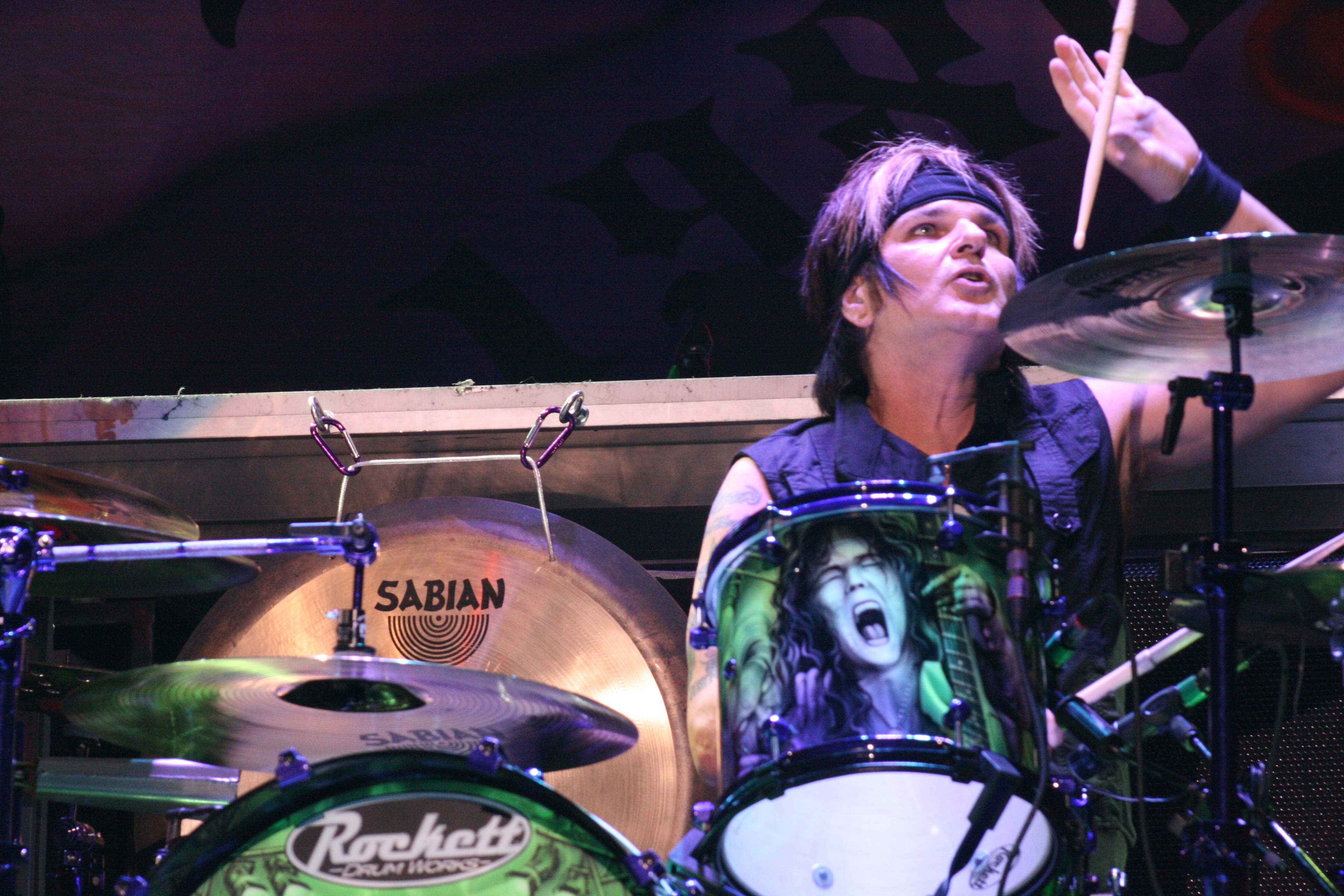 The multiplatinum rocker is shopping a docu-series about his ultra-custom drum company Rockett Drum Works, Inc.
January 2
4
, 2013- Los Angeles, CA – Rikki Rockett, drummer of multiplatinum rock band, Poison is out to prove that "drums do come true" on his new reality show 
"American Drums".
For nearly a decade, Rockett has been building custom drum kits for clients ranging from modern day legends-of-rock, to future rockers-in-training. He and his rag tag gang of misfit staffers at Rocket Drum Works not only create some of the most jaw-dropping ultra-custom kits in the world, but are the only drum-kit makers who can boast 100% American made product.
On "American Drums," Rockett gives viewers an all-access pass into the gritty world of rock and roll craftsmen – from his oddball staff and their hard-to-impress clientele to the high-tech drum designs themselves. "Making drums of this caliber is not easy," says Rockett. "It takes precision, artistry, and craftsmanship. My crew has all three."
Rockett continues, "If I'm being totally honest, when we deliver kits to the clients, it never ceases to amaze me we're able to hit aggressive deadlines and budgets when I see the lunatics running the asylum back at my shop. But we've never messed up an order – yet."
"American Drums" is currently being shopped to networks, so be on the lookout for more drums – and more drama – in 2013.